amplifier
Missing the factory stereo in your Audi with Bose? Trying to make an aftermarket radio work with the harness? Here is a deep dive into the audio signals of Audi's Bose sound system.
At the beginning of this year, I acquired a 2007 Audi A4 Quattro 2.0T (B7 body-type). This car was a project that took over 6 months – and I hope to document the complete rebuild in another post!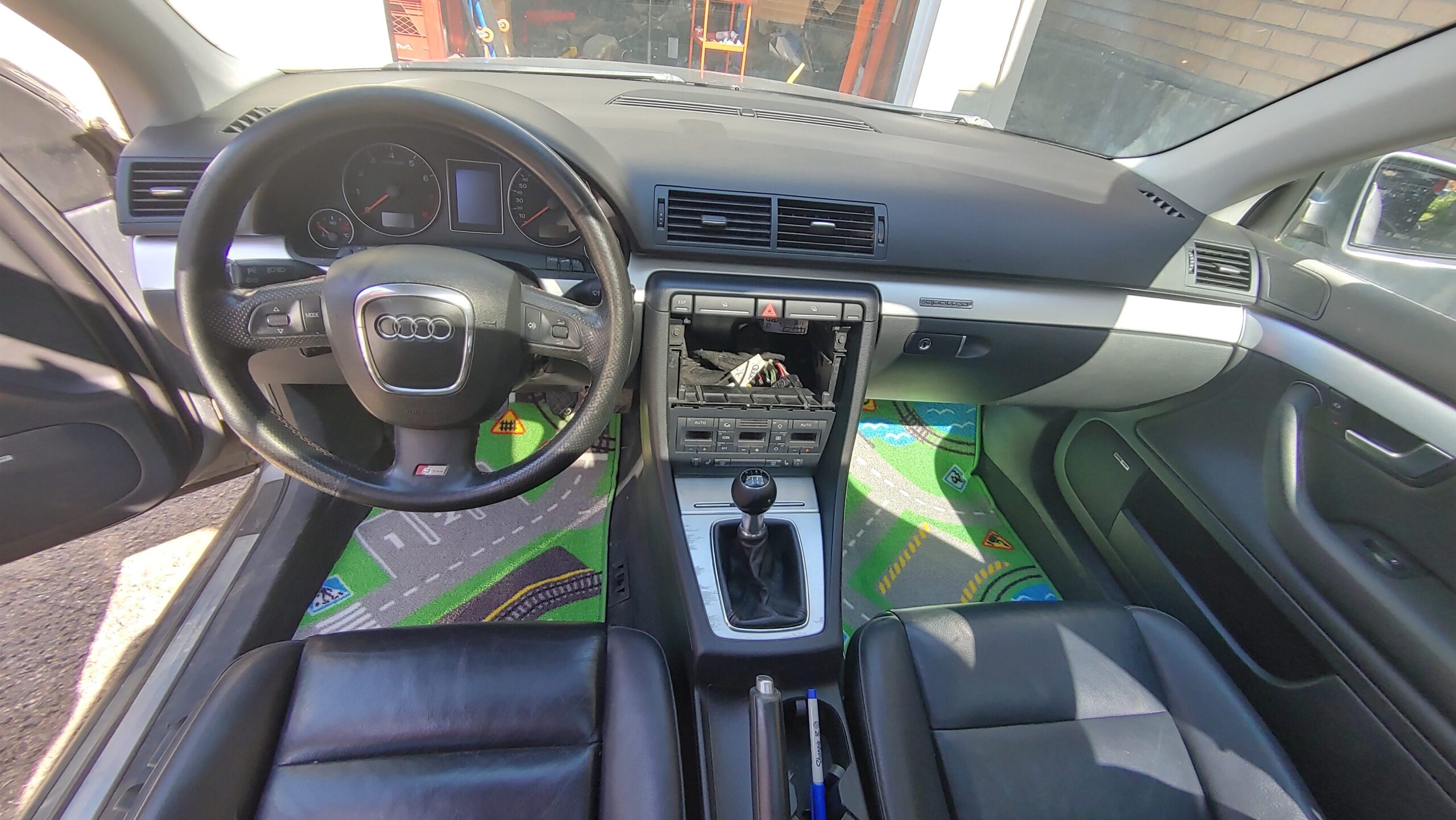 Despite the fact it didn't run, I was actually more upset that the stereo was missing. Knowing the factory units need to be coded to the car, and that it is hard to find a solid aftermarket harness for these Bose-amplified cars, I wasn't sure how this would be resolved…
…until today! Read on to learn how to connect an AUX cable directly to the Bose amplifier – WITHOUT modifying any of the car's wiring!
› Continue reading
The other day, my Denon AVR-1801 home theater receiver stopped working. It would power on, reach the point where it normally enabled the speaker outputs, but then it would shut off. The status LED would rapidly blink on and off.
The user manual suggested that the device was overheating, or that the speaker terminals were being shorted. The device was not hot, as it was just turned on. I unplugged all input and output cables, but that didn't fix it either. Time to dig deeper.
The Problem
A quick Google search revealed the following gem. There are four "surge" resistors in line with the ±15 VDC regulators: R141, 142, 148, 149. These 1 Ohm resistors weaken over time with every power-on surge, and the resistors from the factory were not strong enough. Armed with this knowledge, I opened my receiver to test these resistors.
In 2012, one of my posts were featured on Hackaday, a globally read and frequently updated aggregator of projects that modify, create, and otherwise hack. The traffic this garnered was enough to throw a couple 500 Server errors, but it also resulted in getting the attention of someone at Farnell/Newark.
I was contacted through the comments by a member of the Farnell team, who spent quite some time on my site and was "loving the content". After further communications, he asked if I would be interested in reviewing products for them. Of course I said yes!
The question was, what would I review? After looking through some of their enormous catalog, I realized I'd rather create something out of the components I reviewed, and discovered the LM3886, a relatively inexpensive 68-watt audio amplifier. This is where the adventure began!