audio
Missing the factory stereo in your Audi with Bose? Trying to make an aftermarket radio work with the harness? Here is a deep dive into the audio signals of Audi's Bose sound system.
At the beginning of this year, I acquired a 2007 Audi A4 Quattro 2.0T (B7 body-type). This car was a project that took over 6 months – and I hope to document the complete rebuild in another post!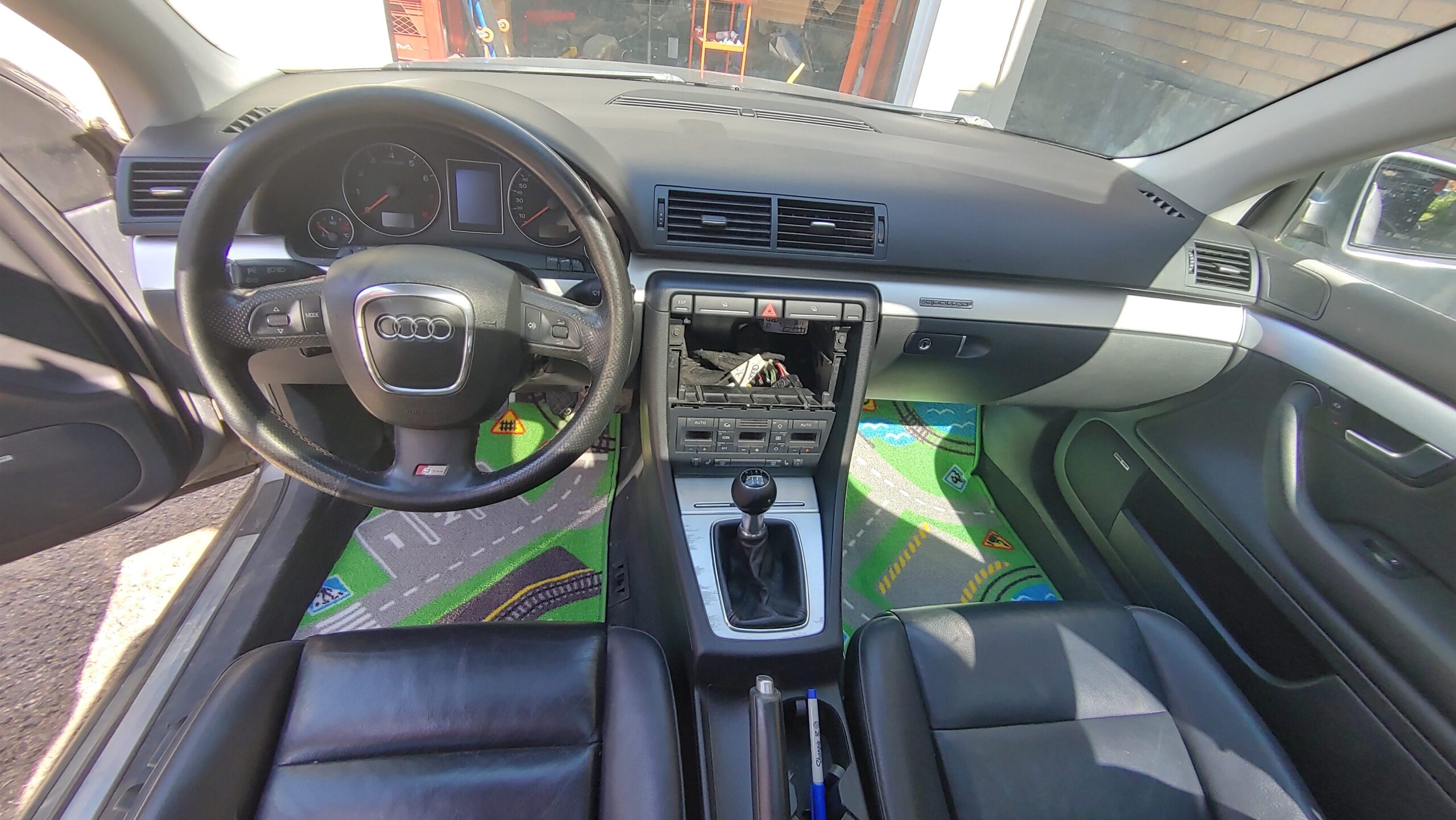 Despite the fact it didn't run, I was actually more upset that the stereo was missing. Knowing the factory units need to be coded to the car, and that it is hard to find a solid aftermarket harness for these Bose-amplified cars, I wasn't sure how this would be resolved…
…until today! Read on to learn how to connect an AUX cable directly to the Bose amplifier – WITHOUT modifying any of the car's wiring!
› Continue reading
Currently my phone is simply connected to my radio's AUX input with a cable, and if I want to change songs I must do so from the phone. Modern raidos have integrated Bluetooth capabilities, allowing you to pair your radio to your phone wirelessly. In some cases, pausing and skipping tracks can be done directly from the radio's buttons – safer than waking up and unlocking your phone to change songs within the music player app.

I could have purchased such a radio, but I already had a perfectly fine JVC unit I installed not even two years ago. It has two AUX inputs, the one in the front I've been using, and a special Bluetooth AUX input in the rear. Although designed for use with a JVC accessory, I decided to build my own Bluetooth receiver for my car.