radio
Missing the factory stereo in your Audi with Bose? Trying to make an aftermarket radio work with the harness? Here is a deep dive into the audio signals of Audi's Bose sound system.
At the beginning of this year, I acquired a 2007 Audi A4 Quattro 2.0T (B7 body-type). This car was a project that took over 6 months – and I hope to document the complete rebuild in another post!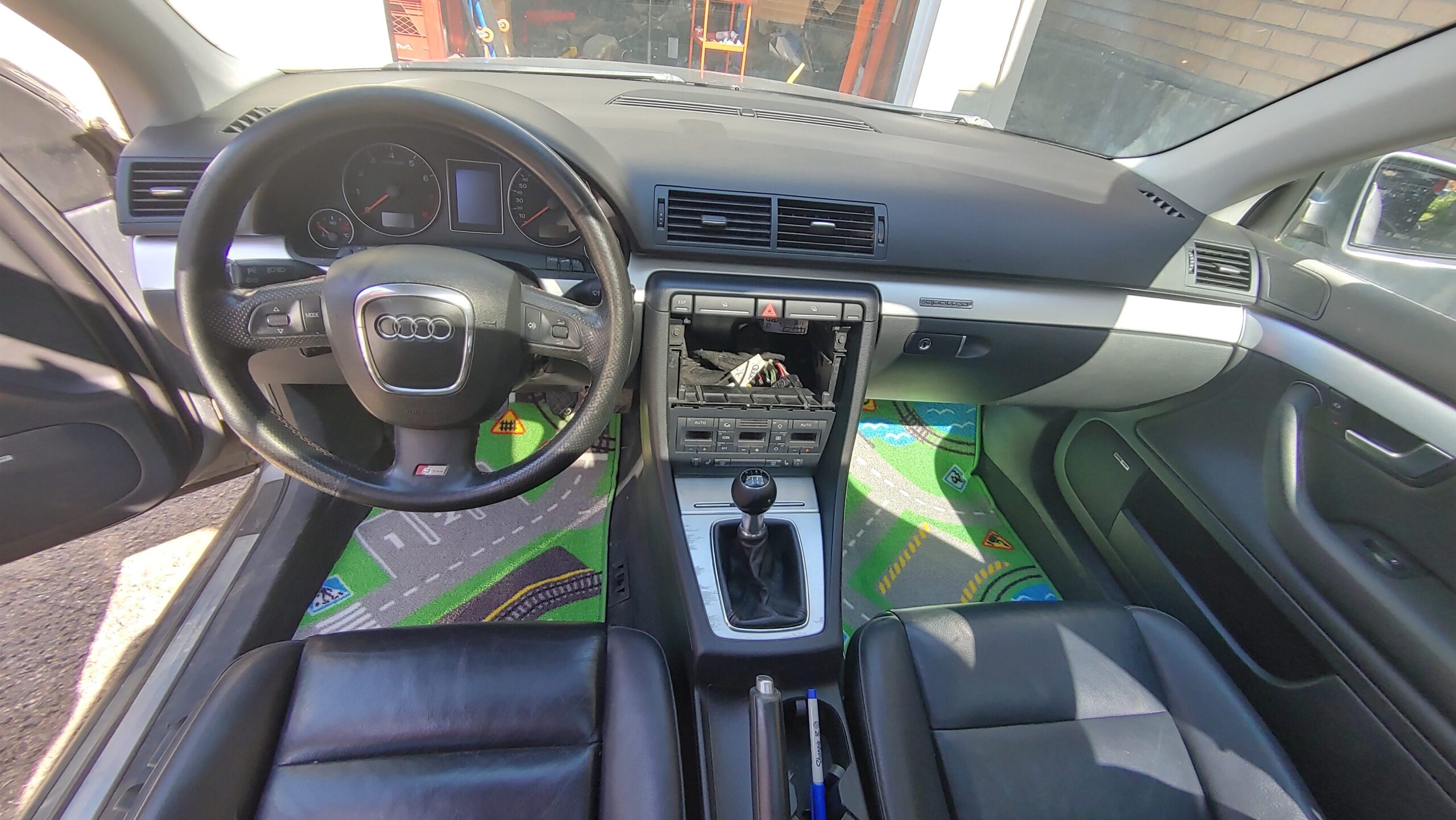 Despite the fact it didn't run, I was actually more upset that the stereo was missing. Knowing the factory units need to be coded to the car, and that it is hard to find a solid aftermarket harness for these Bose-amplified cars, I wasn't sure how this would be resolved…
…until today! Read on to learn how to connect an AUX cable directly to the Bose amplifier – WITHOUT modifying any of the car's wiring!
› Continue reading
As mentioned in a previous posting, for Christmas, I received an Assemble-it-yourself Digital Multimeter Kit. Awesome. So, for the last week or two I've been building it, section at a time, till tonight, where I found myself in need of doing a calming activity. What is more calming then sitting down and soldering for 2 hours, while listening to Paramore's discography using my DIY FM Transmitter to broadcast to my DIY AM/FM Radio?
Anyway… This is what it looks like, finished:
Sorry about the Mr. Blurrycam shot. Darn flash. I'll have a clearer shot after the break, along with more details on the functions.
Hello all! This evening I upgraded the server a little bit. Last Saturday I ordered two 750GB drives, on sale for $69.97 at TigerDirect.ca, and tonight I set them up in mirrored RAID. Now there are five hard drives in the server: amazing. (By the way, for those who don't know why the hell I'd do this, the server is my back up device, so I can access my files from anywhere, and in case drive failure occurs on my already RAIDed desktop. As well, I store all my media on the server to share within the whole house.)
I'm only waiting for the power supply to die, but Thermaltake power supplies are incredible: they don't die. This one is rated for 420 watts, and the one in my desktop is rated for 430 watts, and for my desktop, I've got three hard drives, two optical drives, and a 9800GT graphics card. Anyway, enough product placement, here are the innards of the server:
Awesome. So now there are: two 750GBs, a 200GB, a 320GB, and finally, a 20GB Quantum Fireball, which has Windows installed on it, along with all software. Amazing. This drive has got to be about 9 or 10 years old, but I don't see it dying any time soon, and its running 24/7. They don't make 'em like they used to. Here is a last beauty shot:
Now, as for exams. They begin for me next week, on Thursday. Wednesday is a day off, a "study day". My last exam is December 17th, after which I get exactly a month off, from the 18th of December to the 18th of January. 🙂
In terms of class projects, I have only had one since the last posts: the AM/FM radio. I've finished mine, and I plan on providing a detailed overview of it quite soon. I should cover the phone as well. Perhaps over the break I shall! Here again is a shot of the radio. Expect an update soon!