car
The Targa road rally is an exciting yearly event. It has presence in several countries, including Australia, New Zealand, Italy, and Canada. It is meant to take place on public roads, and is a great sport for spectators.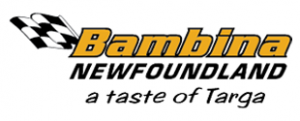 Targa Newfoundland runs the yearly event on the Island, and last year they introduced the Targa Bambina. The Bambina is a less intensive, shorter version of the full Targa. The entry fees and rules are adjusted to be more accessible, meaning you average hobbyist can get in on the excitement.
This year, I participated in the first ever Targa Newfoundland Bambina.
Currently my phone is simply connected to my radio's AUX input with a cable, and if I want to change songs I must do so from the phone. Modern raidos have integrated Bluetooth capabilities, allowing you to pair your radio to your phone wirelessly. In some cases, pausing and skipping tracks can be done directly from the radio's buttons – safer than waking up and unlocking your phone to change songs within the music player app.

I could have purchased such a radio, but I already had a perfectly fine JVC unit I installed not even two years ago. It has two AUX inputs, the one in the front I've been using, and a special Bluetooth AUX input in the rear. Although designed for use with a JVC accessory, I decided to build my own Bluetooth receiver for my car.
A common problem with the Daytime Running Light (DRL) module in many 90's Honda vehicles is cold solder joints at the relays in the control module. These develop over time, and cause sometimes intermittent issues with running lights. I encountered this problem, which would usually present itself on mornings with lots of dew, and would fix itself sometime during my commute to work. Rather than pay a mechanic to repair or replace the module, you can do it yourself with some basic tools.
A Google search will reveal many forums and sites with instructions to fix this problem: here are the two links which I consulted prior to performing these repairs.
http://www.nyx.net/~smanley/hondadrlfix/index.html
http://www.hondaaccordforum.com/forum/general-tech-help-7/drl-fix-3719/
Recent Posts
Profiles
Categories